PS4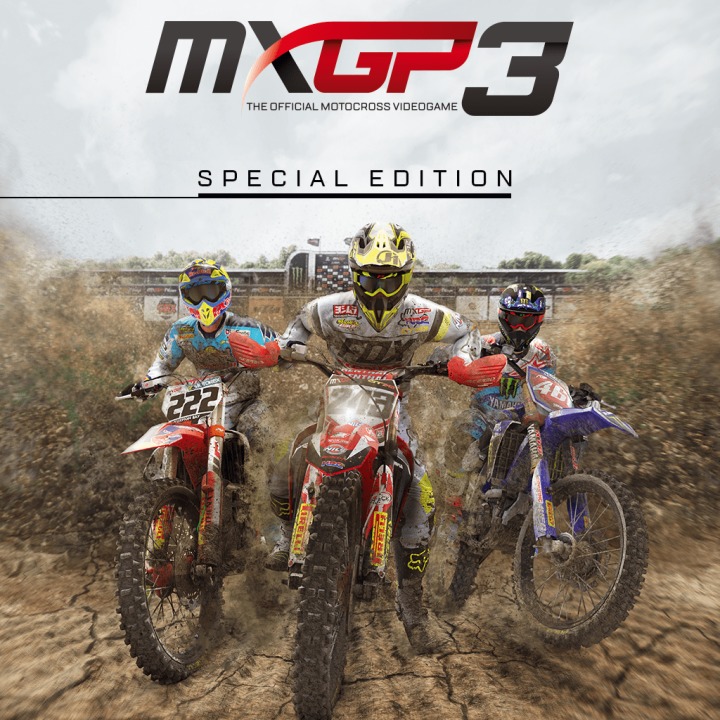 MXGP3 - Special Edition
MILESTONE SRL
Press "Notify when price drops" button to track MXGP3 - Special Edition price or check other PS4 deals and discounts by pressing "Discounts" button
Price Stats
Lowest PS+ price
74.10 zl
Ratings
Metacritic
Score
/ 100
Critics:
Metacritic
User Score
/ 10
Ratings:
PlayStation
Rating
4.57 / 5
Ratings: 72
What's inside
○
MXGP3 - Credits Multiplier (PS4)
○
MXGP3 - Season Pass
○
MXGP3 - The Official Motocross Videogame (PS4)
Description
Kup wydanie MXGP3 - Special Edition, w którym znajdziesz grę MXGP3 - The Official Motocross Videogame oraz MXGP3 - Season Pass.

Opcjonalne zakupy w grze

1 gracz
Liczba Graczy W Sieci: 2–12 - Tryb online dla wielu graczy w pełnej wersji gry jest dostępny tylko dla członków PlayStation®Plus
minimalna ilość wolnego miejsca 14 GB
Funkcja Wibracji DUALSHOCK®4
Obsługa Gry Zdalnej
Ekran w rozdzielczości HDTV: 720p,1080i,1080p

Pobieranie tego produktu podlega Warunkom świadczenia usługi w sieci PlayStation Network oraz naszym Warunkom korzystania z oprogramowania, a także wszelkim innym konkretnym warunkom dodatkowym powiązanym z tym produktem. Jeśli nie akceptujesz tych warunków, nie pobieraj tego produktu. Inne ważne informacje można znaleźć w Warunkach świadczenia usługi.
Jednorazowa opłata licencyjna umożliwiająca pobranie na kilka systemów PS4. Korzystanie z tego elementu na podstawowym PS4 nie wymaga wpisywania się do sieci PlayStation Network, jest to jednak wymagane w przypadku innych systemów PS4.
Przed rozpoczęciem korzystania z tego produktu należy zapoznać się z ważnymi informacjami dotyczącymi zdrowia w sekcji Ostrzeżenia zdrowotne.
Library programs ©Sony Interactive Entertainment Inc. wyłączna licencja podmiotu Sony Interactive Entertainment Europe. Obowiązują Warunki korzystania z oprogramowania. Informacje dotyczące wszystkich praw użytkowania można znaleźć pod adresem eu.playstation.com/legal.

MXGP3 - The Official Motocross Videogame © 2017 Published and Developed by Milestone S.r.l. All rights reserved. Copyright © 2017 Youthstream - All rights reserved.