PS4
SAVE: 65%
Ends: 3 nov. 2021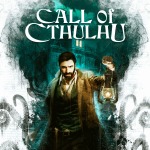 Press "Notify when price drops" button to track Call of Cthulhu® price or check other PS4 deals and discounts by pressing "Discounts" button
Release date: 30 okt. 2018
Genre: Role playing games / Adventure / Unique
Rating:
Developer: FOCUS HOME INTERACTIVE
Cheats:
Subtitles: Chinese, English, French, German, Italian, Korean, Polish, Portuguese, Russian, Spanish
Voice: English
Ratings
Metacritic
Score
/ 100
Critics:
Metacritic
User Score
/ 10
Ratings:
PlayStation
Rating
4.2 / 5
Ratings: 975
What's inside
○
Call of Cthulhu®
Info
Release date: 30 okt. 2018
Genre: Role playing games / Adventure / Unique
Rating:
Cheats:
Subtitles: Chinese, English, French, German, Italian, Korean, Polish, Portuguese, Russian, Spanish
Voice: English
Description
Als je deze game op PS5 wilt spelen, moet je systeem mogelijk worden geüpdatet naar de nieuwste systeemsoftware. Hoewel deze game op PS5 kan worden gespeeld, zijn bepaalde functies die op PS4 beschikbaar zijn mogelijk afwezig. Zie PlayStation.com/bc voor meer informatie.
Call of Cthulhu, het officiële spel geïnspireerd op de klassieke papieren RPG Chaosium, voert je dieper in een wereld van sluipende gekte en verhulde Oude Goden in het iconische universum van H.P. Lovecraft.

1924. Privédetective Pierce moet de tragische dood van de familie Hawkins onderzoeken op het geïsoleerde Darkwater Island. Weldra wordt Pierce in een angstaanjagende wereld getrokken vol samenzweringen, cultisten en kosmische verschrikkingen. Niets is wat het lijkt. Al te vaak is geestelijk welzijn vervangen door fluisteringen in het duister. Vreemde wezens, vreemde wetenschap en sinistere cultussen domineren de Cthulhu Mythos, gericht op het uitvoeren van hun krankzinnige plannen voor het einde van alles.

Je geest zal lijden, balancerend tussen gezondheid en psychose worden je zintuigen verstoord totdat je twijfelt aan de realiteit van alles. Vertrouw niemand. Sluipende schaduwen verbergen verscholen gestalten... ondertussen bereidt de Grote Dromer zich voor op zijn ontwaken.


Eén offline speler
Gebruikt trilfunctie DUALSHOCK 4
Via Remote Play kunnen gebruikers verbinding maken met hun PlayStation®4 of PlayStation®5 vanaf een mobiel apparaat, pc of een andere PlayStation®4 of PlayStation®5 en hun games daarop spelen.


Het downloaden van dit product is onderhevig aan de Servicevoorwaarden van PlayStation Network en onze Gebruiksvoorwaarden voor software plus alle andere specifieke, aanvullende bepalingen die op dit product van toepassing zijn. Download dit product niet als u niet met deze voorwaarden akkoord gaat. Raadpleeg de Servicevoorwaarden voor meer belangrijke informatie.

Eenmalige licentievergoeding om naar meerdere PS4™-systemen te downloaden. Voor uw primaire PS4™ is aanmelden bij PlayStation Network niet vereist om dit te gebruiken, maar het is wel vereist voor gebruik op andere PS4™-systemen.

Lees voordat u dit product gebruikt de Gezondheidswaarschuwingen voor belangrijke gezondheidsinformatie.

Bibliotheekprogramma's ©Sony Interactive Entertainment Inc. exclusief in licentie gegeven aan Sony Interactive Entertainment Europe. Gebruiksvoorwaarden voor software zijn van toepassing, zie ook eu.playstation.com/legal voor volledige gebruiksrechten.