PS4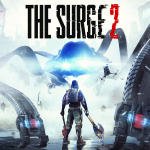 Press "Notify when price drops" button to track The Surge 2 price or check other PS4 deals and discounts by pressing "Discounts" button
Release date: 24 sep. 2019
Genre: Action / Role playing games
Rating:
Developer: FOCUS HOME INTERACTIVE
Cheats:
Subtitles: English, French, German, Italian, Korean, Polish, Portuguese, Russian, Spanish
Voice: English, German
Ratings
Metacritic
Score
/ 100
Critics:
Metacritic
User Score
/ 10
Ratings:
PlayStation
Rating
4.22 / 5
Ratings: 991
What's inside
○
The Surge 2
Info
Release date: 24 sep. 2019
Genre: Action / Role playing games
Rating:
Cheats:
Subtitles: English, French, German, Italian, Korean, Polish, Portuguese, Russian, Spanish
Voice: English, German
Description
Als je deze game op PS5 wilt spelen, moet je systeem mogelijk worden geüpdatet naar de nieuwste systeemsoftware. Hoewel deze game op PS5 kan worden gespeeld, zijn bepaalde functies die op PS4 beschikbaar zijn mogelijk afwezig. Zie PlayStation.com/bc voor meer informatie.
Op weg naar Jericho City, wordt je vliegtuig neergehaald door een mysterieuze storm en stort neer in de omgeving. Weken later word je wakker in een verwaarloosde gevangenis in de stad. Soldaten passen de krijgswet toe, robots zijn op rooftocht en een duistere zandstorm hangt boven de stad.
Ontdek het uitgestrekte, verwoeste Jericho City om te overleven. Ga de strijd aan met meedogenloze gevaren in gewelddadige gevechten, hak en scheur de ledematen van je tegenstanders om materiaal te stelen dat je sterker zal maken, sterk genoeg om de meest gevreesde vijanden in de stad te confronteren. Met een uitgebreid wapenarsenaal, pantsers, vaardigheden, implantaten en drones om je personage te bouwen, en een grotere en ambitieuzere wereld, daagt The Surge 2 je uit om te overleven en zijn geheimen te onthullen.
Hardcore, brutale melee gevechten
Confronteer dodelijke vijanden en enorme bazen
Hak delen af van je vijand die je wilt roven
Rijk personage-ontwikkeling en personalisatie


Eén offline speler
Gebruikt trilfunctie DUALSHOCK 4
Via Remote Play kunnen gebruikers verbinding maken met hun PlayStation®4 of PlayStation®5 vanaf een mobiel apparaat, pc of een andere PlayStation®4 of PlayStation®5 en hun games daarop spelen.
Onlinefuncties vereisen een account en zijn onderworpen aan de servicevoorwaarden (playstationnetwork.com/terms-of-service), het privacybeleid (playstationnetwork.com/privacy-policy) en het privacybeleid van de uitgever van de game.


Het downloaden van dit product is onderhevig aan de Servicevoorwaarden van PlayStation Network en onze Gebruiksvoorwaarden voor software plus alle andere specifieke, aanvullende bepalingen die op dit product van toepassing zijn. Download dit product niet als u niet met deze voorwaarden akkoord gaat. Raadpleeg de Servicevoorwaarden voor meer belangrijke informatie.

Eenmalige licentievergoeding om naar meerdere PS4™-systemen te downloaden. Voor uw primaire PS4™ is aanmelden bij PlayStation Network niet vereist om dit te gebruiken, maar het is wel vereist voor gebruik op andere PS4™-systemen.

Lees voordat u dit product gebruikt de Gezondheidswaarschuwingen voor belangrijke gezondheidsinformatie.

Bibliotheekprogramma's ©Sony Interactive Entertainment Inc. exclusief in licentie gegeven aan Sony Interactive Entertainment Europe. Gebruiksvoorwaarden voor software zijn van toepassing, zie ook eu.playstation.com/legal voor volledige gebruiksrechten.