PS4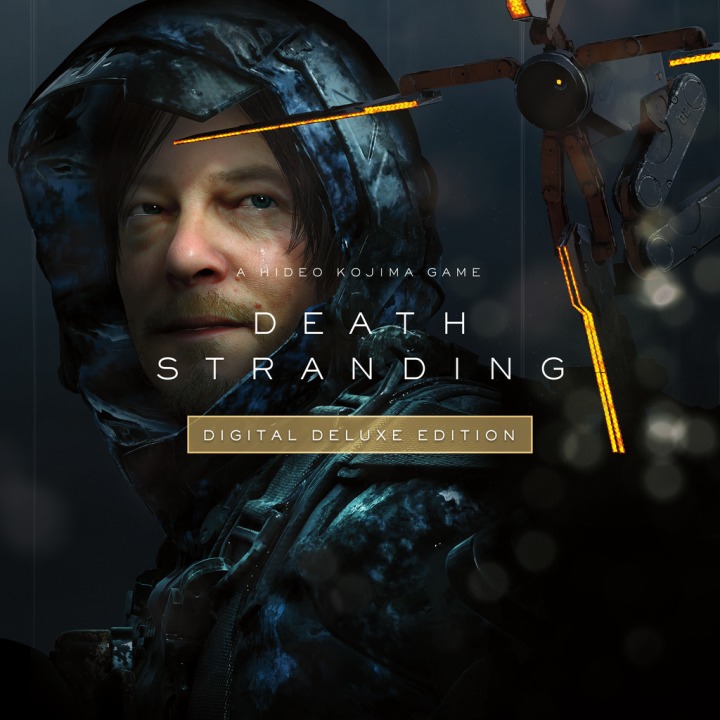 (Pre-Order)DEATH STRANDING Digital Deluxe Edition
Worldwide Studios
Press "Notify when price drops" button to track (Pre-Order)DEATH STRANDING Digital Deluxe Edition price or check other PS4 deals and discounts by pressing "Discounts" button
Ratings
Metacritic
Score
/ 100
Critics:
Metacritic
User Score
/ 10
Ratings:
PlayStation
Rating
4.98 / 5
Ratings: 153
What's inside
○
(예약)DEATH STRANDING 디지털 디럭스 에디션 (PS4)
○
DEATH STRANDING 「Chibi Ludens」 PSN아바타 (PS4)
Description
※This title has not been rated and is currently pending rating. Users aged under 18 shall not be allowed to place a pre-order.
DEATH STRANDING Digital Deluxe Edition includes:
- DEATH STRANDING Digital Full Game
Special gold versions of in-game items once earned through gameplay*:
- Gold "Ludens Mask" Sunglasses (In-Game Item)
- Gold Power Skeleton (In-Game Item) – Enhances ability to handle heavy cargo
- Gold All-Terrain Skeleton (In-Game Item) – Enhances ability to remain upright when traversing uneven surfaces
- Gold Armor Plate (Lv. 2) (In-Game Item) – Protects from falls, gunfire, and other damage
As well as these digital bonuses:
- DEATH STRANDING Complete Avatar Set – Receive 10 PSN avatars featuring various characters from the game
- DEATH STRANDING: Timefall (Original Music from the World Of DEATH STRANDING) - Music Album Digital Download and Behind the Scenes Making Of Digital Video

*Unlock in-game items via story progression

From legendary game creator Hideo Kojima comes an all-new, genre-defying experience for the PlayStation®4 system.

Sam Bridges must brave a world utterly transformed by the Death Stranding. Carrying the disconnected remnants of our future in his hands, he embarks on a journey to reconnect the shattered world one step at a time.

With spectral creatures plaguing the landscape, and humanity on the verge of a mass extinction, it's up to Sam to journey across the ravaged continent and save mankind from impending annihilation.

What is the mystery of the Death Stranding? What will Sam discover on the road ahead? An unprecedented gameplay experience holds these answers and more.

Starring Norman Reedus, Mads Mikkelsen, Léa Seydoux, and Lindsay Wagner.

Copyright:
©Sony Interactive Entertainment Inc. Created and developed by KOJIMA PRODUCTIONS.

Purchase or use of this item is subject to SEN Terms of Service and User Agreement.