PS3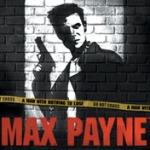 Press "Notify when price drops" button to track Max Payne price or check other PS3 deals and discounts by pressing "Discounts" button
Release date: 02.05.2012
Genre: --
Rating:
Cheats:
Ratings
Metacritic
Score
/ 100
Critics:
Metacritic
User Score
/ 10
Ratings:
PlayStation
Rating
4.49 / 5
Ratings: 1966
What's inside
○
Max Payne
Info
Release date: 02.05.2012
Genre: --
Rating:
Cheats:
Description
Kompatibel mit PlayStation®3.

Max Payne ist ein Mann, der nichts mehr zu Verlieren hat in den gnadenlosen, kalten Nächten der Großstadt. Der Undercover-Cop wird fälschlicherweise des Mordes beschuldigt und jetzt sowohl von der Polizei, als auch von der Mafia gejagt. In einem chancenlosen Kampf steht er mit dem Rücken zur Wand. Mach dich bereit für gnadenlose Action in neuem Gewand. Mach dich bereit für Schmerzen…

Dieses Produkt ist eine emulierte Version eines PlayStation®2-Spiels. Einige Funktionen können sich von der PS2™-Originalversion unterscheiden oder nicht verfügbar sein.

Der Download dieses Produkts unterliegt den Nutzungsbedingungen sowie der Endbenutzervereinbarung von Sony Entertainment Network und allen für dieses Produkt geltenden Zusatzbedingungen. Der Download erfordert die Zustimmung zu diesen Bedingungen. Weitere wichtige Informationen finden sich in den Nutzungsbedingungen.
Einmalige Gebühr für die Verwendung von Downloads auf bis zu zwei aktivierten kompatiblen Systemen für den Heimgebrauch.
Bitte lesen Sie sich die Informationen in den Gesundheitswarnungen durch, bevor Sie dieses Produkt verwenden.
Bibliotheksprogramme © Sony Computer Entertainment Inc., unter exklusiver Lizenz für Sony Computer Entertainment Europe. Es gelten die Software-Nutzungsbedingungen. Vollständige Nutzungsrechte unter eu.playstation.com/legal.

©1998-2003 Rockstar Games, Inc. Rockstar Games, Max Payne, Take Two marks/logos are Take-Two Interactive Software trademarks. Remedy and the Remedy logo are trademarks of Remedy Entertainment, Ltd. All Rights Reserved. This videogame is fictional; doesn't depict any actual event/person/entity; & any similarities are coincidental. Take Two doesn't endorse or encourage engaging in any conduct depicted in game. Unauthorized copying, reverse engineering, transmission, public performance, rental, pay for play, or circumvention of copy protection is strictly prohibited. Use of software is subject to license in the game manual & online at rockstargames.com/eula. Non-transferable access to special features such as exclusive, unlockable, downloadable or online content, services, or functions may require single-use serial code, additional fee and/or account registration (13+).